Emotional Stress Reducers
Restore Peace

Emotional stress reducers are some of the most potent gifts on the planet.
They can soothe the heart, increase balance and harmony, and help us to rediscover the joy of life.
One or more of these emotional solutions may be just what you are looking for:
Emotions and Relationships


Learn How to Deal with Anger
These anger management tips can help you learn how to deal with anger skillfully. They can help us feel better and make the difference between peace and turmoil, illness and health.
The Benefits of Forgiveness
Forgiveness is a huge stress reducer. Many people think forgiveness is easier said than done. Read this article to gain some new perspectives and tips which make it much easier.
Understanding Types of Fear and How to Conquer Fear
Beyond the fear there is peace and acceptance. Learn how to uncover these qualities already within yourself.
Developing Patience
Developing patience brings sanity and peace to our life. It is particularly important in a world which seems to be moving faster and faster. So much of our emotional stress is related to time pressure. These suggestions may help.
Reduce Relationship Stress and Family Stress
Nurturing loving, respectful personal relationships can enhance our lives and support us emotionally in times of greater stress. Try these practical stress relief tips to enhance your relationships.
Communicating to Reduce Stress
Developing good communication skills can also be an emotional stress reducer. With better communication there can be fewer misunderstandings and greater harmony and cooperation. These skills can enhance relationships at home and at work.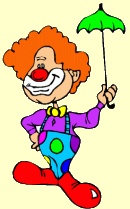 Humorous stress relief
Humorous stress relief is particularly helpful for people who tend to take life too seriously. Laughter is one of my all time favorite emotional stress reducers. It works in any language and at any age. Laughter helps us see our dilemmas in a broader perspective and gives almost instant relief.
Fun Stress Relief Ideas
Simply having fun brings joy to the heart, eases the emotions and reduces stress. Explore these ideas, come up with your own and then infuse some playful fun into your life.
More Soothing Stress Reducers

EFT - Positive Results for Stress Reduction
Emotional Freedom Technique (EFT) is a powerful, yet easy to learn method of dispelling negative emotions and mindsets which can weigh us down. This makes it easier for us to find the success and happiness we desire. Once learned, the EFT techniques can be used for many challenging problems and situations.
Breathing for Stress Relief
Gentle breathing is another natural method of stress relief. It is particularly helpful to practice breathing with slow gentle breaths because we tend to breathe in a quick, rough pattern when we are emotionally upset. A few minutes of conscious slow gentle breathing is calming and often helps to quickly dispel negative emotions.
Personal Core Values
Our basic values can also powerfully impact our levels of emotional stress. When we make a personal commitment to living with traditional core values a new level emotional sanity can enter our lives.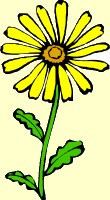 Aroma Therapy Stress Relief
Aroma therapy can really help soothe and calm the emotions. Research suggests odor molecules affect the olfactory, amygdala and limbic system in the brain. These brain organs affect our emotional memories, heart rate, blood pressure, hormone balance and stress levels. This article contains simple, practical information you can use.
HeartMath
Heartmath is a high tech method for taming emotional stress so that is can no longer run our life. Backed by research, many people have used HeartMath to successfully train their minds and hearts to function with greater coherence, less stress and more happiness.
Beauty-
Making time to enjoy beauty is another wonderful emotional stress reducer. It can be the beauty of nature. It can be the beauty of music and the arts. Beauty soothes uplifts and nourishes life.
Return to Gentle Stress Relief home page.