Biggest Causes of Stress
Use these 5 Strategies
to Reduce Them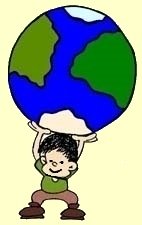 The biggest causes of stress affect all of us.
Sometimes they may feel like a burden.
They can be reduced.
Some of the biggest causes of stress are rooted in our own thoughts, feelings and actions.
Major stress factors include:
how we respond to changes in our life,
our attitudes and expectations,
overwork and fatigue,
how we manage money, and
how we manage time.
With greater understanding we can create new habits and choices which relieve stress and increase our health
and happiness.
We can minimize these major stress factors...
1. Respond to Change Skillfully

Change is one of the biggest causes of stress.
Sometimes we can reduce stress by choosing less change and more stability.
Stress tends to be less when stability is greater.
On the other hand, some changes are inevitable.
Birth and death happen. Floods and storms happen.
Struggling to prevent inevitable change is very stressful.
Understanding the inevitability of some changes can save our energy, promote peace and help us deal with unavoidable changes more effectively.
Click here for a more in depth discussion of change as a main cause of stress.
2. Choose Attitudes and Expectations Realistically

Attitudes and Expectations can be major sources of stress. This can affect our personal relationships, work, and health.
Often our ideas about how life "should be" do not match reality. We may romanticize or idealize life.
Unrealistic attitudes promote unnecessary disappointment, and resentment when life doesn't doesn't happen the way we want.

Being realistic is one important part of learning
how to deal with anger.
As we learn to realistically deal with life it becomes easier to
overcome different types of fear, and other negative emotions.
Accepting reality reduces stress and helps us to:
peacefully recognize the truth of a situation,
evaluate situations more appropriately and,
act more effectively
3. Reduce Overwork and Fatigue

Overwork and fatigue are some of the biggest causes of stress. The syndrome of overwork and fatigue is common.
It is usually counter productive because the more tired we are, the less productive we tend to be.
We can help neutralize and balance the tendency to overwork and fatigue by:
following a balanced schedule of rest and work,
trusting in Divine Providence and
creating realistic expectations and goals for what we can accomplish in a day.
4. Manage Your Money Wisely

Lack of clarity and discipline in managing money promotes major stress.
Many people do not really understand their finances.
They are uncertain about what they earn, and how they spend it, and what their financial obligations are.
They say things like, "I ran out of money three weeks into the month and I just don't know where it went."
So they feel pressured, confused and fearful about money.
Developing greater clarity and understanding about money habits can really help.
Try keeping a daily written record of your income and expenses to find out the truth of what is really happening.
Use These Managing Money Tips to Reduce Financial Stress.
5. Reduce the Illusions of Time

The past and the future are actually concepts in our mind. All we really ever have to work with and experience is right now.
Struggling with our ideas of the past and future can be a major source of tension and stress.
Make Peace with the Past-


Trying to change or deny the past is an exercise in futility. The past cannot change.
But our understanding and feelings about the past can change. With greater understanding and perspective, we may view the past with more peace, and acceptance.
We may shift our behavior and choose to make wiser choices in the future. Greater understanding can also help us forgive ourselves and others.
We all do the best we can in each circumstance we face, given the knowledge and resources and understanding we have at that point in time.

Make Peace with the Future-


Worrying about the future is another of the biggest causes of stress.
The future is unknowable- it simply has not happened yet.
To spend countless hours worrying about the future wastes the potentials and opportunities we have right now.

Setting unrealistic goals and expectations for the future creates constant tension and pressure.
If we try to fit too much into the day:

We may be frequently late, causing resentment, in friends, family or co workers.
Or we may create more stress by chronically overworking.

Try stepping back to evaluate your behavior.
See if your goals and expectations need to be adjusted.

Use the Power of the Present-


Wasting time is stressful.
Use Your Time Meaningfully.
Use your time on things which have real value for you.

By asking and answering the question - What is my life purpose - you can bring a new level of clarity, vitality, energy and joy into your life.

The page on Time Management Stress Relief offers specific tips on how to handle time pressure.
Share Your Solution to the
Biggest Causes of Stress
Is there some area of your life that used to be very stressful...
but isn't any more?

Have you found a solution to a major source of stress in your life?

Please share it!

Your story may inspire others to make positive changes in their lives!

What Other Visitors Have Shared
Click below to see contributions from other visitors to this page...

Understanding the major stress factors can be a first step to greater peace and sanity in your life.

To see an overview of many natural stress relief techniques which can help to minimize the biggest causes of stress return to Gentle Stress Relief home page